Genealogy Data Page 1 (Notes Pages)
Matthews Wendell Floyd [Female]
CONC

La Dell and Wendell Floyd Matthews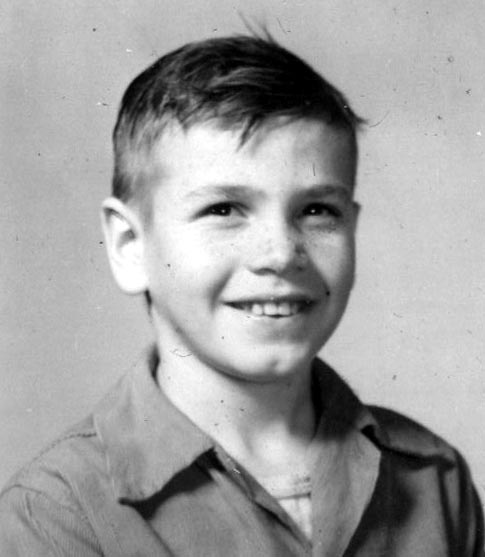 Wendell Floyd Matthews





Wendell Floyd Matthews


---
Hashman Charles [Male]

Stillborn
---
Penton James W. [Male] b. 28 MAR 1832 - d. 1898 Pearl River County, Ms.

occupation: cooper (made casks; barrels)
---
Hewes Joseph [Male] b. 23 JAN 1729/30 Kingston, NJ - d. 10 NOV 1779 Philadelpia, Pa.

http://en.wikipedia.org/wiki/Joseph_Hewes

Biography: a Delegate from North Carolina; born in Kingston, N.J., January 23, 1730; pursued classical studies and attended Princeton College; engaged in business in Philadelphia, Pa.; settled in Wilmington, N.C., and engaged in mercantile pursuits; moved to Edenton, N.C., in 1756; member of the State house of commons 1766-1775; member of the committee of correspondence in 1773; delegate to the Provincial congress; Member of the Continental Congress 1774-1776; again served in the State house of commons in 1778 and 1779; was a signer of the Declaration of Independence; again a Member of the Continental Congress in 1779 and served until his death in Philadelphia, Pa., on November 10, 1779; interment in Christ Church Burial Ground, 5th and Arch Streets.|Bibliography: Pittman, Thomas Merritt. John Penn, by Thomas Merritt Pittman. Joseph Hewes, by Walter Sikes. [Raleigh: E. M. Uzzell & Co., Printers, 1904].


Joseph Hewes was born near Kingston, in New Jersey, in the year 1730. His parents were Aaron and Providence Hewes, who were members of the Society of Friends, and who originally belonged to the colony of Connecticut. They were induced, however, to remove from New England, on account of the prejudices which existed among the descendants of the Puritans against those who adopted the Quaker dress, or professed the Quaker faith.


At the period of their removal, many parts of New England were suffering from the frequent hostilities of the Indians, who, roving through the forests in their vicinity, often made sudden incursions upon the inhabitants of those colonies, and generally marked their route with the most shocking barbarities. The murderous spirit of the Indians was also, at this time, much inflamed by an act of the government of Massachusetts, which had increased the premium on Indian scalps and Indian prisoners to a hundred pounds for each. By way of retaliation, the Indians often made their sanguinary incursions into the territory of Massachusetts, and not infrequently extended their journeys among the inoffensive farmers of Connecticut. Hence, many of the latter, desirous of a more quiet and secure life, were induced to seek a permanent residence in the remoter parts of the country.


Among those who thus fled from the annoyance of prejudice, and from the deeper wrath of a savage foe, were the parents of Joseph Hewes. But even in their flight they narrowly escaped the death which they wished to avoid. On passing the Housatonic River, a party of the Indians came so nearly upon them, that Mrs. Hewes was wounded in the neck by a ball shot from the gun of a savage.


In New Jersey, however, where they at length arrived, they found a peaceful and secure home. Here, some time after their settlement, their son Joseph Hewes was born. Of the incidents of his younger days we know but little. At a proper age he became a member of Princeton College, from which, having graduated in due course, he was placed in the counting-house of a gentleman at Philadelphia, to be educated as a merchant.


On leaving the counting-house of his employer, he entered into the mercantile business for himself, and soon became an active and thrifty merchant.


At the age of thirty he removed to North Carolina, and settled in the village of Edenton. The same prosperity which had attended him at Philadelphia, followed him to a more southern province, and in a few years he acquired a handsome fortune.


Mr. Hewes, both before and after his removal to North Carolina, sustained the reputation of a man of probity and honor. He acquired the confidence and esteem of the people among whom he lived, and was soon called to represent them in the colonial legislature of the province. This distinction was conferred upon him for several successive years, with increasing usefulness to his constituents, and increasing credit to himself.


At length, in the year 1774, a congress, well known in the annals of the American colonies, assembled in Philadelphia. In that body were three delegates from North Carolina, of whom Mr. Hewes was one.


The instructions and powers given to the delegates of this congress by the people of the several colonies, were considerably diversified. No public body, at that time, contemplated a separation from the mother country, and with no powers to this effect were any of the delegates to the congress of 1774 invested. Their object respected the means most proper to restore harmony between themselves and Great Britain, to obtain redress of grievances which the colonies suffered, and to secure to them the peaceful enjoyment of their unalienable rights, as British subjects.


No delegates to this congress carried with them credentials of a bolder stamp, than those from North Carolina. They were invested with such powers as might "make any acts done by them, or consent given in behalf of this province, obligatory in honor upon any inhabitant thereof, who is not an alien to his country's good, and an apostate to the liberties of America."


On the meeting of this congress, two important committees were appointed; the one, to "state the rights of the colonies in general, the several instances in which these rights are violated or infringed, and the means most proper to be pursued for obtaining a restoration of them;" the other, to "examine and report the several statutes which affect the trade and manufactures of the colonies." Of the former of these committees, Mr. Hewes was appointed a member, and assisted in preparing their celebrated report.


This report contained a temperate, but clear declaration of the rights of the English colonies in North America, which were expressed in the following language:


"1. That they are entitled to life, liberty, and property; and they have never ceded to any sovereign power whatever a right to dispose of either, without their consent.


"2. That our ancestors, who first settled these colonies, were, at the time of their emigration from the mother country, entitled to all the rights, liberties, and immunities of free and natural born subjects, within the realm of England.


"3. That by such emigration they by no means forfeited, surrendered, or lost, any of those rights; but that they were, and their descendants now are, entitled to the exercise and enjoyment of all such of them as their local and other circumstances enable them to exercise and enjoy.


"4. That the foundation of English liberty, and of free government, is a right in the people to participate in their legislative council; and as the English colonists are not represented, and, from their local and other circumstances, cannot properly be represented in the British parliament, they are entitled to a free and exclusive power of legislation in their several provincial legislatures, where their right of representation can alone be pursued in all cases of taxation and internal polity, subject only to the negative of their sovereign, in such manner as has been heretofore used and accustomed; but if from the necessity of the case, and a regard to the mutual interests of both countries, we cheerfully consent to the operation of such acts of the British parliament as are bona fide restrained to the regulation of our external commerce, for the purpose of securing the commercial advantages of the whole empire to the mother country, and the commercial benefit of its respective members; excluding every idea of taxation, internal or external, for raising a revenue on the subjects in America, without their consent.


"5. That the respective colonies are entitled to the common law of England, and, more especially, to the great and inestimable privilege of being tried by their peers of the vicinage, according to the course of that law.


"6. That they are entitled to the benefit of such of the English statutes as existed at the time of their colonization, and which they have, by experience, respectively found applicable to their several local and other circumstances.


"7. That these his majesty's colonies are likewise entitled to all the immunities and privileges granted and confirmed to them by royal charters, or secured by their several codes of provincial laws.


"8. That they have a right peaceably to assemble, consider of their grievances, and petition the king; and that all prosecutions, prohibitory proclamations, and commitments for the same, are illegal.


"9. That the keeping a standing army in these colonies in times of peace, without consent of the legislature of that colony in which such army is kept, is against the law.


"10. It is indispensably necessary to good government, and rendered essential by the English constitution, that the constituent branches of the legislature be independent of each other; and therefore the exercise of legislative power in several colonies by a council appointed during pleasure by the crown, is unconstitutional, dangerous, and destructive to the freedom of American legislation.


"All and each of which the aforesaid deputies, in behalf of themselves and their constituents, do claim, demand, and insist on, as their indisputable rights and liberties, which cannot be legally taken from them, altered, or abridged, by any power whatever, without their consent, by their representatives in their several provincial legislatures."


To the above declaration of rights was added an enumeration of the wrongs already sustained by the colonies; after stating which, the report concluded as follows:


"To these grievous acts and measures, Americans cannot submit; but in hopes their fellow subjects in Great Britain will, on a revision of them, restore us to that state in which both countries found happiness and prosperity, we have, for the present, only resolved to pursue the following peaceable measures: 1. To enter into a non-importation, non-consumption, and non-exportation agreement, or association. 2. To prepare all address to the people of Great Britain, and a memorial to the inhabitants of British America. And, 3. to prepare a loyal address to his majesty, agreeably to resolutions already entered into."


Few measures adopted by any session of congress during the revolutionary struggle, were more remarkable than that of the congress of 1774, which recommended the system of non-importation. It was a measure dictated by the highest patriotism, and proceeded upon the acknowledged fact, that the same exalted patriotism which existed among them, existed, also, among the American people. The efficiency of the measure, it was obvious, must lie in the union of the people to support it. They must adopt and persevere in a system of privation. A willingness to do this generally prevailed throughout the colonies; and to the government of Great Britain was presented the spectacle of thirteen colonies adopting a measure, novel, perhaps, in the history of the world, and supporting it at the sacrifice of a great portion of those comforts which they had been accustomed to enjoy.


Although a merchant, and one who had been engaged in commercial transactions with England for the space of twenty years, Mr. Hewes cheerfully assisted in forming a plan of the non-importation association, and most readily became a member of it.


The manner in which Mr. Hewes had acquitted himself during the session of this congress, was so acceptable to the people of North Carolina, that he was again appointed to the same high office, and in the month of May, 1775, again appeared at Philadelphia, and continued in congress until the adjournment of that body, on the last day of July. During the recess of congress, between July and September, he made a visit to his friends in New Jersey, and in the latter month again resumed his place. From this date until the twenty-ninth of October, 1779, Mr. Hewes continued to represent the state of North Carolina, with the exception of something more than a year, during which he devoted himself to hie private affairs, and to the interests of his state at home.



The grave of Joseph Hewes, in Christ Church Burial Ground in Philadephia, Pennsylvania. Photo taken by John Vinci.



The last time that he appeared in congress was on the twenty-ninth of October, of the year last mentioned, after which, an indisposition under which he had labored for some time confined him to his chamber, and at length, on the tenth of November, terminated his life, in the fiftieth year of his age. His funeral was attended on the following day by congress, by the general assembly of Pennsylvania, the president and supreme executive council, the minister plenipotentiary of France, and a numerous assemblage of citizens. In testimony of their respect for his memory, congress resolved to wear a crape around the left arm, and to continue in mourning for the space of one month.


Although the events in the life of Mr. Hewes, which we have been able to collect, are few, they perhaps sufficiently speak his worth, as a man of integrity, firmness, and ardent patriotism. To this may be added, that in personal appearance he was prepossessing, and characterized in respect to his disposition for great benevolence, and in respect to his manners for great amenity. He left a large fortune, but no children to inherit it.


Source: Rev. Charles A. Goodrich Lives of the Signers to the Declaration of Independence. New York: William Reed & Co., 1856. Pages 427-433. (Some minor spelling changes may have been made.)


---
Hewes Aaron [Male] b. 1705 Somerset, NJ - d. 17 JUL 1753 Chesterfield, NJ

Biography: a Delegate from North Carolina; born in Kingston, N.J., January 23, 1730; pursued classical studies and attended Princeton College; engaged in business in Philadelphia, Pa.; settled in Wilmington, N.C., and engaged in mercantile pursuits; moved to Edenton, N.C., in 1756; member of the State house of commons 1766-1775; member of the committee of correspondence in 1773; delegate to the Provincial congress; Member of the Continental Congress 1774-1776; again served in the State house of commons in 1778 and 1779; was a signer of the Declaration of Independence; again a Member of the Continental Congress in 1779 and served until his death in Philadelphia, Pa., on November 10, 1779; interment in Christ Church Burial Ground, 5th and Arch Streets.|Bibliography: Pittman, Thomas Merritt. John Penn, by Thomas Merritt Pittman. Joseph Hewes, by Walter Sikes. [Raleigh: E. M. Uzzell & Co., Printers, 1904].
---
Spiers John [Male] b. 17 SEP 1799 Georgia - d. 11 NOV 1889 Hancock County, Ms.

Source
Title: Strahan Family Reunion .FTW


John Spiers, a hunter, woodsman and trapper, is a legendary character in the early history of what is now Pearl River County Ms. He was a kindly, fun-loving man, while at the same time brave and fearless. He was liked and respected by everybody. He was noted for his hospitality. He liked to serve his fellow man and was a good neighbor in every sense of the word. He was always ready to help in any way he could. John Killed hundreds of bears over a period of years and was almost solely responsible for ridding the area of wolves. He was born in the state of Georgia in 1799. He grew up in the great forest section of Western Georgia where few people, except Indians, lived. He learned well the way of wild things and Indians as he grew up. John came to what is now Pearl River County while in his teens and settled in the Henleyfield area on the old river. He is forefather of 99% of the many Spiers living in this general area. According to old stories he went across the Pearl river into Louisiana to court Louraney Perry.

John came to Hancock County ( Pearl River County ) about 1816 or 1817. One story is that he was having problems with a male teacher in Georgia and one day it came to a head and John pulled out his pocket knife and cut across the front of the teacher's suit. After the incident, he was afraid to go home to his father and face the consequences, so he ran away.

Another story is that he joined General Andrew Jackson's Army and came over that way. There was a Spiers that joined up in Georgia and was discharged six months later. John was the first recorded Spiers in Hancock County. The first evidence of him being there is in volume III, page 446 of the American State Papers- Public lands.

It remains a mystery as to who the family was the traveled with. The perry's came in around or before 1814 and John married a Perry girl. It could have been the Strahans since his third child married a Strahan. It may have been the Coopers since his first child married a Cooper and in an old Stockstill bible on a fly leaf is listed two names - James Cooper 1799, John Spiers 1799.

On John Spiers claim in section 21 there is an old lake shown on the county maps called Spears Lake.

He applied for a land patent in 1818 east of Pearl River and all the description said was "on Mill Creek". It was never found were that patent was ever finalized. We know that he settled on a farm in the Henleyfield Community. While here, as the old story goes, John went across the Pearl River into Louisiana to court young Louraney Perry, who lived near Poole's Bluff just south of where Bogalusa now stands. Her Parents were Burrell Perry and Mary Ann Rainwater. John was a bold and courageous young man in courting as well as in other ways. He made only a few trips across the river on his horse before he brought back with him his bride. She was 13 or 14 years of age and when they reached the Pearl River he got off and swam the wide river while the horse carried Louraney across.

The first land patent found for John was in 1835 in the Henleyfield Community on the old river in section 21 twp 4 south, range18 west. In 1837, he bought more land in the same place adjoining his other property. He raised his family here. His second child Mary Elizabeth married William Jarrel and they bought 40 acres in section 15 very near the old man's land.

By the time he purchased his next property and moved, only one child was still unmarried, Tom 'Biscuit' Spiers. In 1856, John applied to buy 121 acres where McNeill is now located. It looks as though John was the first to purchase land around the McNeill area. Although he bought many other properties, it appears that this is where he finally died. He started Spiers Cemetery on this property.

On the survey map made on October 26, 184, there were improvements listed on John Spiers' 1856 claim in McNeill. It looks as though he had already built a cabin there on or about 1841.

Eight of John's 9 boys were in the Civil War and two died in the war. Orval Died in the trenches at Vicksburg in 1863 and James died in a hospital in Jacson, Ms. in 1862.





John Spiers Tombstone









---
Strahan Andrew J. [Male] b. SEP 1859

Source
Title: Strahan Family Reunion .FTW


Source
Title: Strahan Family Reunion .FTW

---
Morris Rosie [Female] b. ABT 1791

Source
Title: Strahan Family Reunion .FTW


Source
Title: Strahan Family Reunion .FTW

---
Mace John [Male] b. ABT 1665 Nansemond County, Va.

Source
Title: Permace.FTW


[Permace.FTW]

1.ch # 2 & 3 probably belong here, not absolutely proven 2.Quaker recs North Carolina & Va 3.deeds & land recs 4.Nansemond co Va taxes 1704

Mace John [Male] b. 1615 England

Source
Title: Permace.FTW


Source
Title: Permace.FTW


[Permace.FTW]

1.John Mace immigrated 1635 to Va from London, Eng on the "America"
2.Quaker recs North Carolina & Va 3.deeds & land recs 4.will 5.Rent Rolls
6.Ch #6,Ralph, probably belongs here - unproven
---
---
This HTML database was produced by a registered copy of

GED4WEB version 4.41
Back to Top Of Page
Copyright 2018 Kevin Spiers