!Spiers.net. ----!>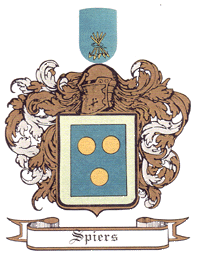 I received an email from Ken Spiers in England, in reference to the immigration of Spiers from Scotland to the New World in the 1745 time frame.

Hi Kevin,

I have found a few moments to tell you a little more of the family history.

The original Spiers family were living in a place called Spierston (Spiers town) a very small hamlet in the Region of Strathclyde in Scotland in the 1600's. Some members of the family were caught up in the Uprising (Rebellion) in 1745. At that time a number of family members crossed over the Atlantic to America and Canada, whilst some moved to Dumfries (Scotland) and others moved to Leicester or Worcester (England).

From this you will deduce that the North American side of the family started their new life sometime around 1745.

The original hamlet still exists and a smaller settlement called Little Spierston is located about two miles away. It appears that the family 'fortune' was built around the mining of coal at Spierston and many of the male members of the family were found to be 'good engineers'. One part of the family that moved to Dumfries was well versed in iron founding as he produced the first metal bodied woodworking plane in the world (about 1782) - many of the planes were exported to North America in the 1790's - I have witnessed some posters in a Canadian Pioneer Village proclaiming that a 'shipment of Spiers' coffin planes were due in a month's time (Poster originally produced in 1792).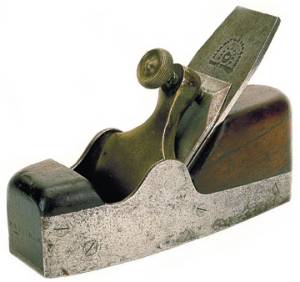 I have attached a small section of an Ordnance Survey map showing the locality of the two Spierston hamlets. They are about 10 miles east of the seaside town of Ayr and about 30 miles south of Glasgow. When I can find some more time I will tell you more about the current location of the Spiers clan.

Regards
Ken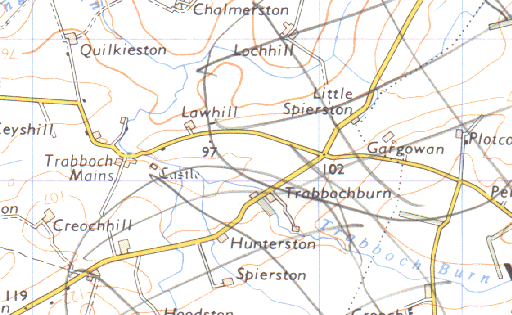 Larger View
Even Larger View
Even Larger View
Largest View